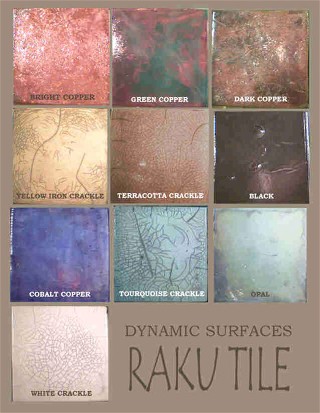 The Raku firing process results in a fascinating tile surface with an aged quality. Carbon crackles, metallic luster and bursts of color are characteristics admired in Raku tile.
Suitable for fireplace surround, interior walls, framed art pieces, mirror frames, etc.
We make raku tiles by special orders or choose from our pre-made tiles.
Dynamic Surfaces Art Studios has 10 unique colors to choose from and can create custom colors.