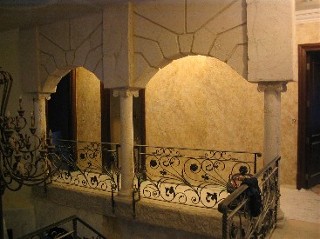 Some of our recent installations include:
Dynamic Surfaces did a custom faux finish on these walls to give a beautiful new home more character.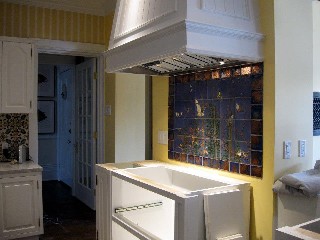 Kitchen Back Splash
A creation from Dynamic Surfaces art studio for a kitchen back splash. View link to see detail.

Canvas Panels
Commissioned for Hacienda Sarria Banquet Room inspired by the painted curtains in the Sistine Chapel.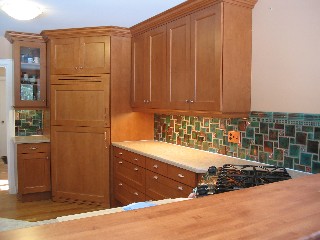 Kitchen Back-splash
Green Copper Raku glaze sparkles in this kitchen installation.